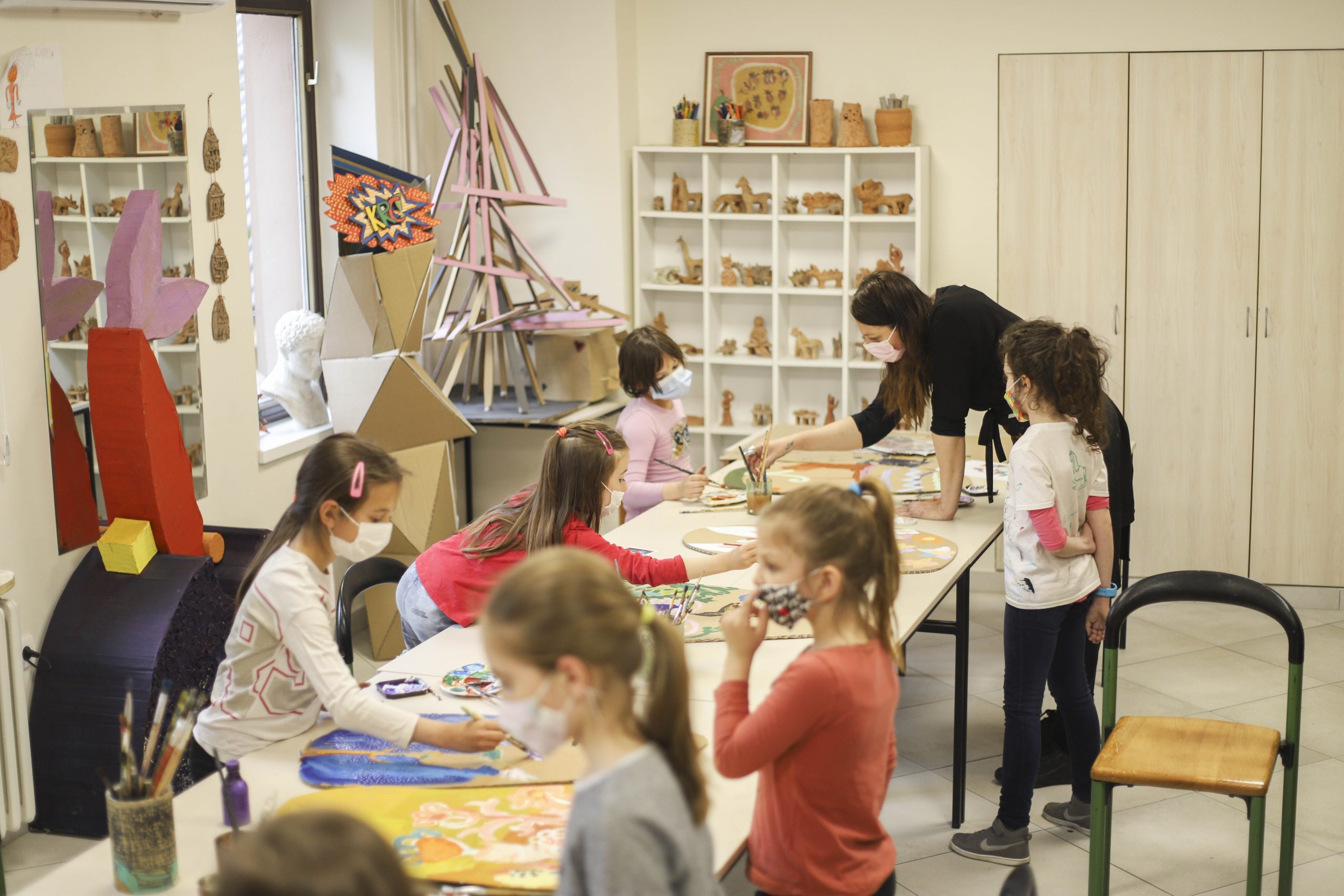 Children informed themselves and learned about the holiday during artistic-educational workshops on the topic 'Easter Is Coming Up'. They also learned about Easter customs through art activities.
During workshops that were held on 26 and 27 April in Mlin Cultural Station, children had an opportunity to create bigger sculptures by using different carboards, which they will later paint getting the inspiration from tradition and customs.
Ljubica Tankosić, editor of the artistic programme of the Novi Sad Children's Cultural Centre, Mlin CS, was the author and moderator of the workshop.
Photo: Uroš Dožić