Until 2 April, the Mlin Cultural Station will be the place where you will have a chance to see the unusual Exhibition of children's graphics at the turn of the last century. It includes graphics from the rich collection of the Centre for Art Education of Children and Youth of Vojvodina, which were selected by Emina Čamo Lorbek, an art pedagogue and member of the Centre, and were part of the large exhibition commemorating 50 years of the Centre.
'More than 50 representative graphics which date from 70s, 80s and 90s of the 20th century are being exhibited. Some of them are mostly of bigger format, and almost all of them are created using the high-quality printing technique, i.e., linocut, while the smaller number of works are created by using the cardboard printing technique', said Ljubica Tankosić, editor of the artistic programme of the Mlin Cultural Station.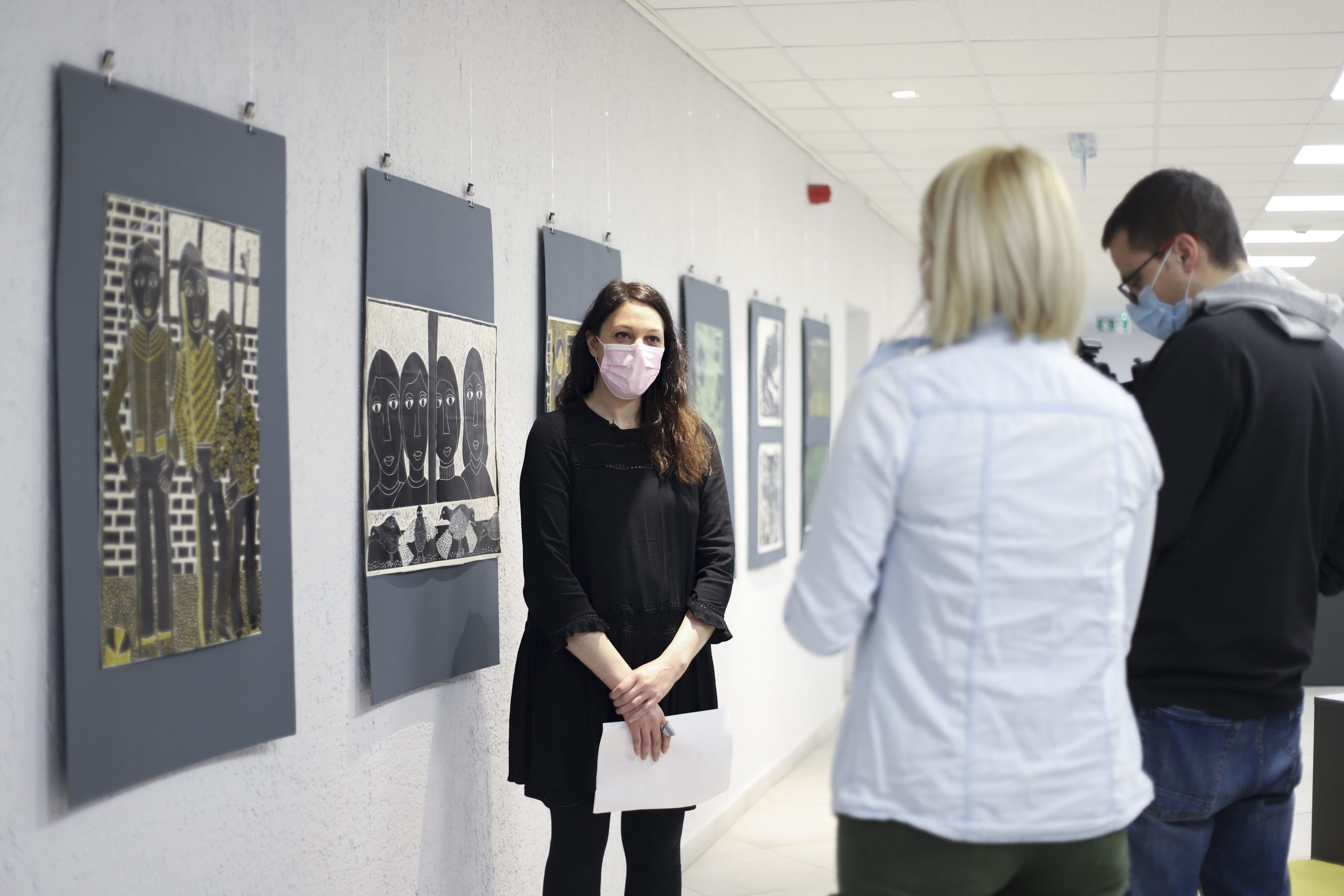 Having in mind that the works were created in the period of around 20 years, do you notice the generational difference?
I think that children used to be more concentrated and motivated during the creation of artistic works, which we can notice when we glance at the exhibition. Unfortunately, I think that it is hard to get works on such a high level in a regular school system.
Why such visuals are important to us?
Each generation has its personal touch. The exhibition depicts the spirit of growing up at the end of the last century. Those children grew up when the graphics were part of a regular school curriculum, which is not the case today and only a few art pedagogues deal with the graphics and include it in the programme. The exhibition is an example of good practice. Moreover, its importance is reflected in the time since the last works were made, as well as in showing the respect for people who managed to preserve them and make a valuable collection of children's works.
Where did you get the idea for such an exhibition? This is actually a beautiful presentation of cooperation between institutions.
Somehow, it came naturally, having in mind that the City has got this lovely new space dedicated to children. Therefore, our wish is to connect institutions and maintain a cooperation regarding exhibitions. The first exhibitions of the Centre were held in the Radnički University, which was the forerunner of the Novi Sad Children's Cultural Centre, so did the Mlin Cultural Station.
The exhibition is open for the public on Monday, Wednesday, Thursday and Friday, from 10 a.m. until 3 p.m. and on Tuesday, from 3 until 8 p.m.
Photo: Uroš Dožić